Für die MBE, Integrations- und politische Bildungskurse gilt die 3G-Regelung, für alle anderen Angebote die 2G+-Regelung!
The IBZ Friedenshaus e. V. is a unique institution in Bielefeld, where people from different backgrounds meet, discuss, become politically active and celebrate together.
We want to grow and grow together.
The IBZ offers:
Workshops on issues such as racism and discrimination
Creative workshops, readings, film evenings
Migration advice
Integration courses
a language café for learning German
migrant women's meeting
different house groups, who are interested in diverse themes
Space for exchange among each other
Newsletter registration
The latest news from the IBZ Friedenshaus e.V.
We organise (political) education courses for adults as well as lectures on various topics such as flight or living democracy, and offer learning forums for schoolchildren as well as various language and PC courses.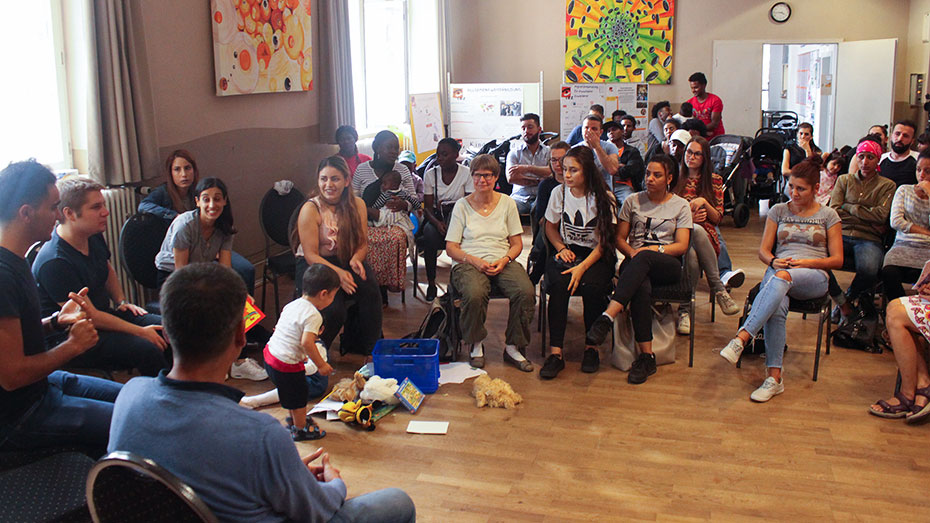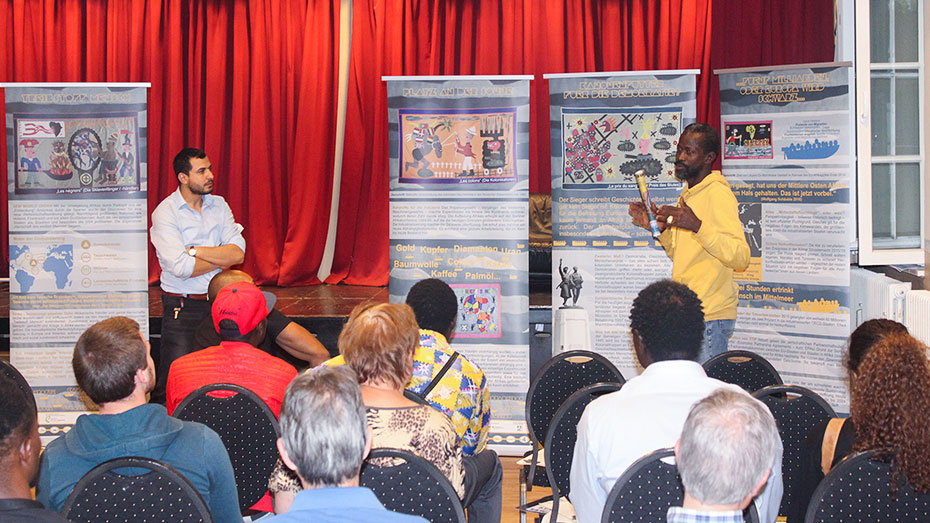 Our aim is to support immigrants in different sections /areas of their arrival. This will be achieved not only by holding numerous information and discussion events on the subject, but also by offering integration courses and migration counselling for adults .The focus of our work is on learning from each other.
Concerts, dance, film and theatre performances – we always have a varied programme. With the numerous cultural offerings such as salsa and balkan dance classes, language and women's cafes or yoga for relaxation and the no stress tour - there is something suitable for everyone. The annual highlights in this area are the Day of the refugees in June and our summer festival in September.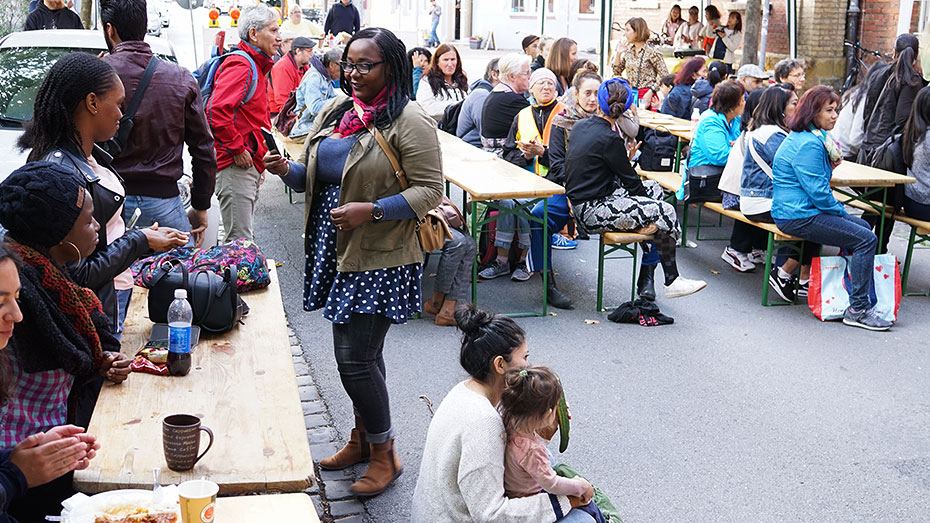 Participation in the IBZ
Are you politically and/or culturally interested and motivated to get involved in society?